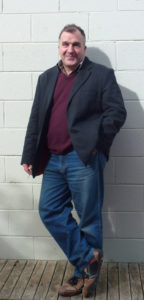 Robert Edwin Hagen Jackson was born in 1960 in Amersham, England. His family emigrated to Australia in 1964 as his father was recruited into civil aviation. After living the western suburbs of Melbourne for a couple of years, they moved to Papua New Guinea where they remained for the next seven years living in Port Moresby and Goroka. Robert attended Korobosea Primary School, Goroka Primary School and St Peters Lutheran College, Brisbane during this time.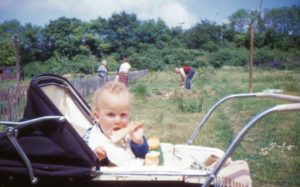 The family returned to Melbourne in 1973 and Robert attended Eltham High School. During this time he taught himself guitar, studied trumpet with Cal Martin, and did his first professional gig at age 16. He went on to study Linguistics at Latrobe University, culminating in a BA(hons). In the early 1980s, Robert began to pursue a career in music, playing guitar and saxophone with a variety of professional outfits. In 1988 he was accepted into the Victorian College of the Arts to do a Post Graduate Diploma in Musical Composition. Through the 1990s and 2000s he had an active career as a musician, actor and visual artist.
His interest in the music and the visual arts began at an early age as his family had a strong interest in art. His mother and sister are painters and his father is something of an expert in early jazz. He has always had a love of painting but began to pursue it more seriously in the 1990s.
He lived at a variety of locations throughout Melbourne, married Claire Heywood in 1995, and settled in Albion in 2000, where he produced art and music based on the local landscape and was actively involved in several community groups. He now lives in the Huon Valley, Tasmania with his wife, dog, Chumley and cat, Bunya.